Flyers - Premium Flyers Gloss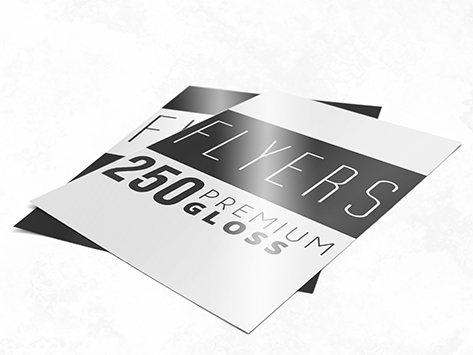 Premium Flyers Gloss
ONLINE DESIGN AND PRINT - PARRAMATTA
Why settle for inferior quality when you can choose our Premium 250 Gloss stock for your posters? This 250gsm stock is the perfect foundation upon which to print your marketing message. High quality, with vibrant colours printed with UV-cured inks, these posters will give you the professional edge your marketing needs.
24HR DISPATCH AVAILABLE FOR ONLINE ORDERS PLACED BEFORE 12PM (BUSINESS DAY)
We deliver Australia wide so it doesn't matter whether you are from the Gold Coast, Brisbane, Sydney, Melbourne, Canberra, Adelaide, Perth.
For any inquiries -
CALL - MARI - 0411873099 OR EMAIL info@springpm.com.au
ARTWORK TEMPLATES
---
| | | |
| --- | --- | --- |
| A3 (297x420) | | |
| | | |
| A4 (297x210) | | |
| | | |
| A5 (210x148) | | |
| | | |
| A6 (148x105) | | |
| | | |
| A7 (105x75) | | |
| | | |
| DL (210 x 99) | | |
| | | |
Size
Quantity
Price
A7 (105x75)
25
$ 58.52
50
$ 60.06
100
$ 63.14
150
$ 64.68
200
$ 66.22
250
$ 67.76
300
$ 77.00
400
$ 83.16
500
$ 84.70
1000
$ 107.80
2000
$ 152.46
2500
$ 174.02
3000
$ 197.12
4000
$ 240.24
5000
$ 284.90
6000
$ 326.48
7000
$ 371.14
7500
$ 394.24
8000
$ 414.26
9000
$ 458.92
10000
$ 502.04
View More
Size
Quantity
Price
A7 (105x75)
25
$ 61.60
50
$ 63.14
100
$ 69.30
150
$ 75.46
200
$ 81.62
250
$ 87.78
300
$ 92.40
400
$ 104.72
500
$ 117.04
1000
$ 149.38
2000
$ 194.04
2500
$ 214.06
3000
$ 237.16
4000
$ 278.74
5000
$ 321.86
6000
$ 364.98
7000
$ 409.64
7500
$ 446.60
8000
$ 475.86
9000
$ 548.24
10000
$ 617.54
View More